About
Hoops Plus was formed with the singular mission of "providing a dedicated modern facility to promote positive learning, and a fun and competitive experience for our youth" – Founders

Hoops Plus is a new 20,000 s.f. facility based in the Technology Corridor of Northern Virginia, off of Route 28 in Sterling, VA. This state-of-the-art facility has ample room for Athletes, Coaches and Fans, and is easily accessible from Route 28 / 50 / 66 /267 and Dulles Airport.

Serving Sterling, Ashburn, Chantilly, Reston, Herndon, Leesburg and surrounding Northern Virginia neighborhoods.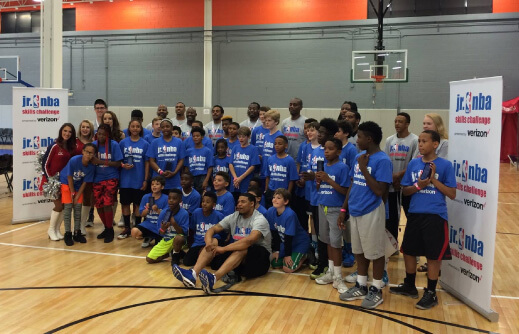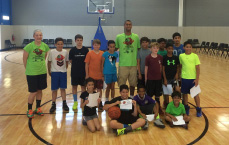 Testimonials
Hoops Plus staff is incredibly friendly and helpful when it comes to setting up equipment and maintaining the gym's cleanliness. I am grateful to have found this facility that allows me to not only squeeze in a workout, but also enjoy the company of other like minded individuals who have become family!
Shirali S, Women's Volleyball League Coordinator
Hoops Plus is the perfect place to take kids for a fun afternoon! Our summer camp kids had a great time playing basketball and getting all of their energy out on Hoops Plus' court! 10/10 would recommend, thank you Hoops Plus!!
Parent
Hoops Plus is great facility that promotes positivity. The staff is professional, helpful and friendly. Hoops Plus is second to none for all the qualities essential for a positive environment to facilitate the development of youth and adult sports
Tau H., Athletic Trainer
Hoops Plus is fantastic! The facilities are well maintained, the staff is friendly, and  they really make customer satisfaction top priority
Peter M., Athletic Director
We celebrated our kids birthday and it was awesome fun. The courts and the party room were clean and we'll maintained. Ample space for parents to converse while kids enjoy
Sriram R.
It was perfect. My son did not like camps it was the first he did.but I was surprised when he asked me to enrol him again after the first week of basketball camp
Camp Parent
My staff and I conducted one week of Stu Vetter Basketball Camp last summer at Hoops Plus. At Hoops Plus, we have 3 full courts that provide a great environment for teaching without distractions. This summer we have 3 big weeks of camp. Hoops  Plus provides an ideal camp facility to learn and enjoy the great game of basketball"
Stu Vetter, 2 Time USA Today National Coach of the Year